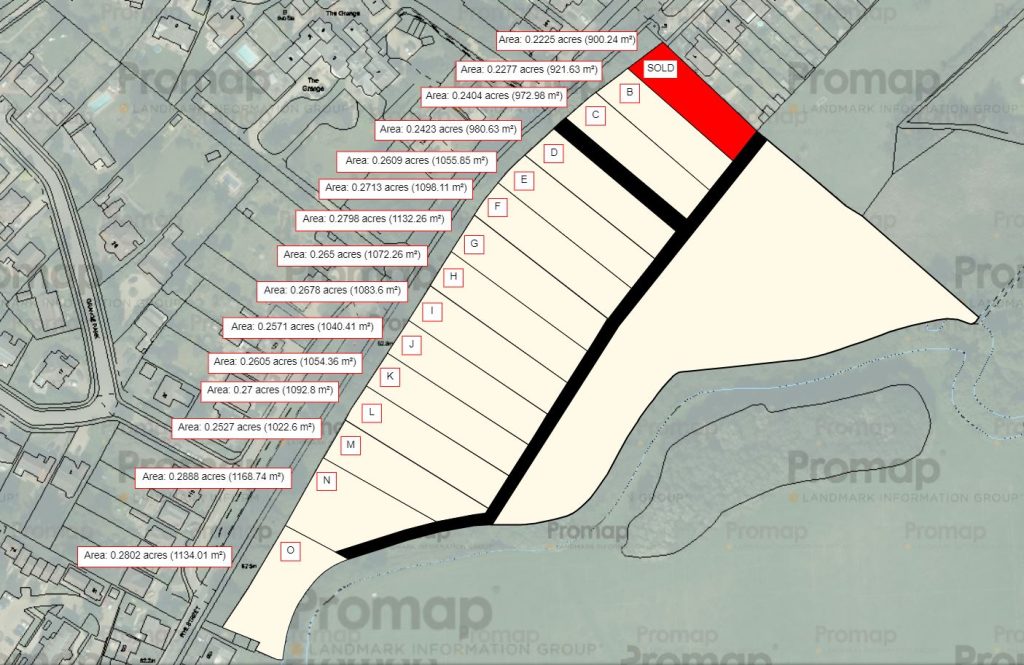 Mr Chay Dempster
Principal Planning Officer
Hertfordshire County Council
County Hall
Pegs Lane
Hertford
SG13 8DN 27 March 2020

Dear Mr Dempster
PL/0124/20: Proposed construction of a temporary haul road from St James' Way and Obrey Way to enable the construction of The Bishop's Stortford High School
I write on behalf BSCF to object to the planned haul road access off Obrey Way, immediately opposite the Thorley Lane East junction.
Although that part of Obrey Way is a 30 mph zone that starts only approx. 20 m west of the proposed access, the speed limit on the previous section being 40 mph. Much of the traffic travels much faster though. Also, visibility for traffic travelling south is limited, because of the left-hand bend on that section of Obrey Way and the trees lining the edge of the preceding section. Photos of the relevant sections of the road are attached (see Master Sales Map above).
Consequently, there are already accident risks on that section of Obrey Way without the addition of waiting and slow-moving vehicles turning off and onto Obrey Way. A serious accident in the last week involving a young cyclist confirms this.
Rather, we recommend that the eastbound lane of St James Way should be the only entry to and exit from the site, with an adequate deceleration on the entry.
Yours faithfully
Paul Dean
Chairman